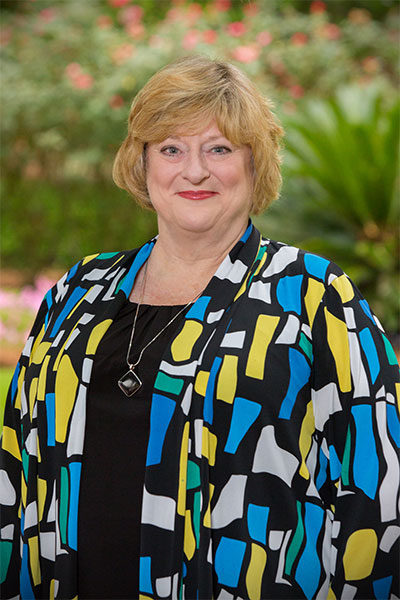 Joan Schoubert
Associate Director of Fiscal Operations
---
Joan oversees financial accounting, fiscal and warehouse operations as well as personnel management for the ITS department. Her team manages an annual operating budget of $57 million and coordinates hiring and payroll for more than 300 ITS employees.
Joan has over 35 years of experience working in higher education and state government. Prior to joining FSU, she served as the deputy secretary for the Florida Lottery and senior vice president for the Georgia Lottery. She also served as the deputy state accounting officer for the State of Georgia.
Joan is an FSU graduate, where she earned her Bachelor of Science in accounting. She is a certified public accountant (CPA) and has enjoyed building a career working with great teams of people to benefit students.
In her free time, Joan enjoys traveling with her husband of 32 years, oftentimes accompanied by her two grown children and their significant others.
It is truly inspirational to work at Florida State University and see students working hard every single day to achieve their dreams and goals. Playing a small role in the educational process that leads to future careers and successes is very humbling and rewarding.