We Are IT | Meet Tom Morgan
---
We Are IT | Meet Tom Morgan
Wednesday 04/12/2023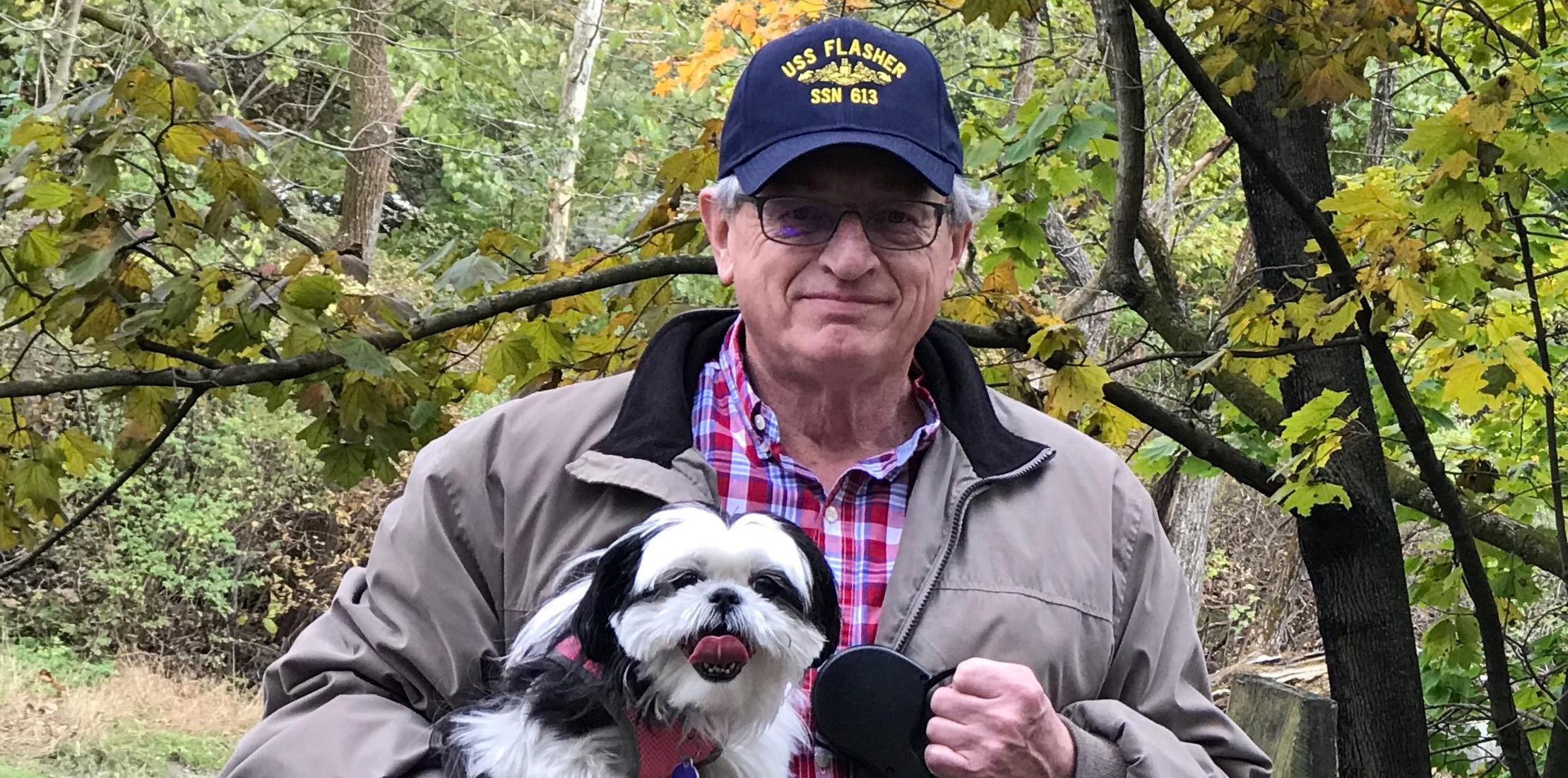 Tom Morgan, a jokester through and through (some would say a comedian extraordinaire in his own mind), landed in a technology career at FSU because of random circumstance and "the onset of ice storms in Pennsylvania in the early 90s." As IT project manager, Tom helps guide numerous ITS projects to completion but enjoys overseeing the annual Student Technology Fee Awards Program the most. Outside of work, you can find this Larry King lookalike volunteering for local community service organizations—including Kiwanis, the Greater Tallahassee Chamber of Commerce, Honor Flight Tallahassee, the Tallahassee Senior Center and his neighborhood association—and occasionally escaping to the beach for some shore fishing.
Where are you from?
I am from Pennsylvania—born and raised outside the Philadelphia area.
Where did you attend school?
I got my undergraduate degree in psychology from Penn State and got my MBA from the University of North Carolina at Chapel Hill.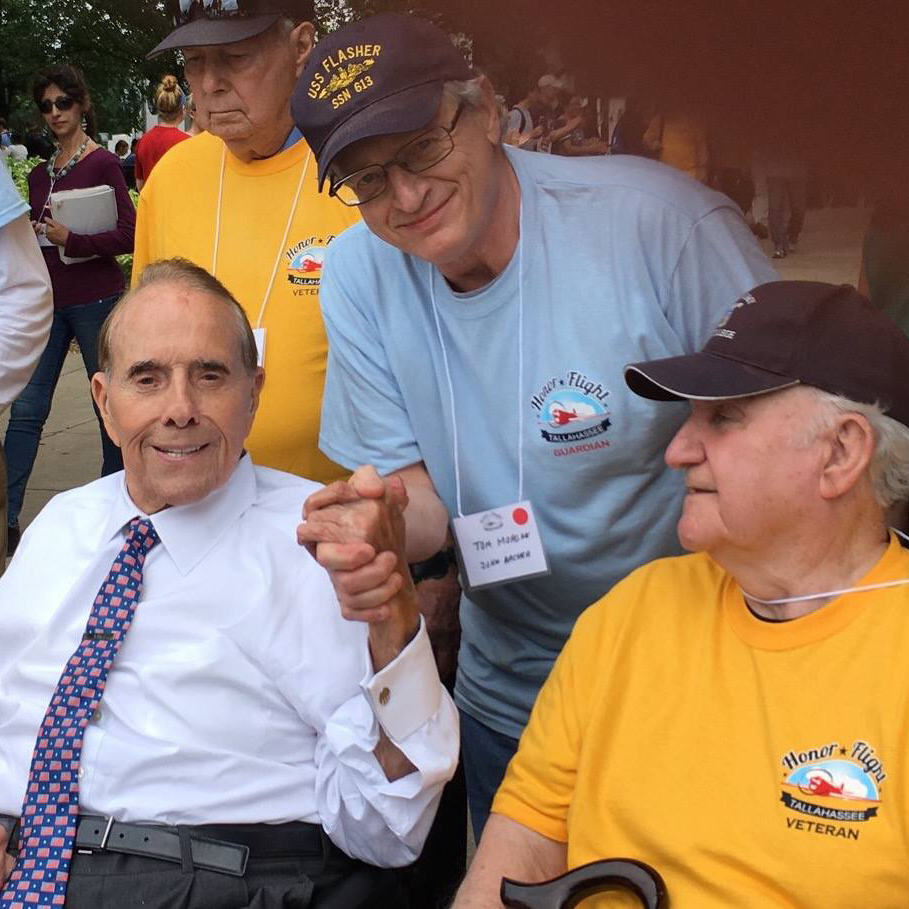 Why did you choose to work in technology?
Basically through random circumstance. l was in the Navy for five and a half years as a Supply Corps officer. After various Navy schools, I spent two years as supply officer on the USS Flasher, a nuclear attack submarine homeported in Pearl Harbor, and two years managing a Navy commissary store in southern California. When I got out, I got my MBA and went to work in middle management in the mutual fund industry. Through that, I was introduced to technology and came to Florida to help a business owner I knew from Pennsylvania set up a document imaging company. Shortly after that, I was hired by ITS as a project manager and business analyst to bring document imaging technology into the FSU central business offices. It is evident that I never actually decided what I wanted to do when I grew up.
The second thing that brought me to Florida was the onset of ice storms in Pennsylvania in the early 90s. I got tired of driving down the road at a 45-degree angle.
How long have you been at FSU?
Twenty-five years as of November.
What is your role at FSU?
I am an IT project manager. So essentially, I help plan and organize projects that are assigned to me and guide them to completion. I help people get projects organized and designed, get tasks defined and get due dates for tasks. Then I guide them through the process, holding status meetings as necessary and following up on issues that may negatively impact the project … and praying a lot.
What do you enjoy most about your job?
I am the administrator for the Student Technology Fee Awards Program, which was launched in 2010. I oversee the process of giving direct grants to colleges and central IT organizations and guiding campus entities that submit project proposals for enhancing campus instructional technology. I lead a committee of undergraduate and graduate student government leaders, faculty and IT staff (the "Tech Fee Committee") to review proposals and decide which ones to recommend to the IT Governance Council for funding. I have been the administrator of the program since its inception, and it has been a labor of love for 13 years.
So many of the funded projects are leading edge. Some of the innovative ones are really creative and deliver a lot of value to the students and faculty. I think one of my favorites is the virtual computer lab, myFSUVLab. Other areas are starting to adopt the technology and myFSUVLab is expanding. Virtual labs enable students to utilize the labs remotely and have the longer term potential to help reduce the need for physical space for classrooms and computer labs.
What is the most rewarding project you have worked on at FSU?
I would have to again say the Student Technology Fee awards program. Even though it is a recurring process each year, each annual campaign has to be organized and managed as a project. The start of each fiscal year is a new beginning. And the end result is doling out $4.2 million dollars each year.
Other than your cellphone, what is your go-to, can't-live-without piece of tech?
My FSU-issued laptop. I am down to basics—cellphone and laptop. I am not a heavy technology guy for personal use. I even get challenged when I have a problem with cable TV and have to fiddle with the remote.
If you were to invent one piece of technology, what would it be?
Bring back the abacus! It's a lost skill!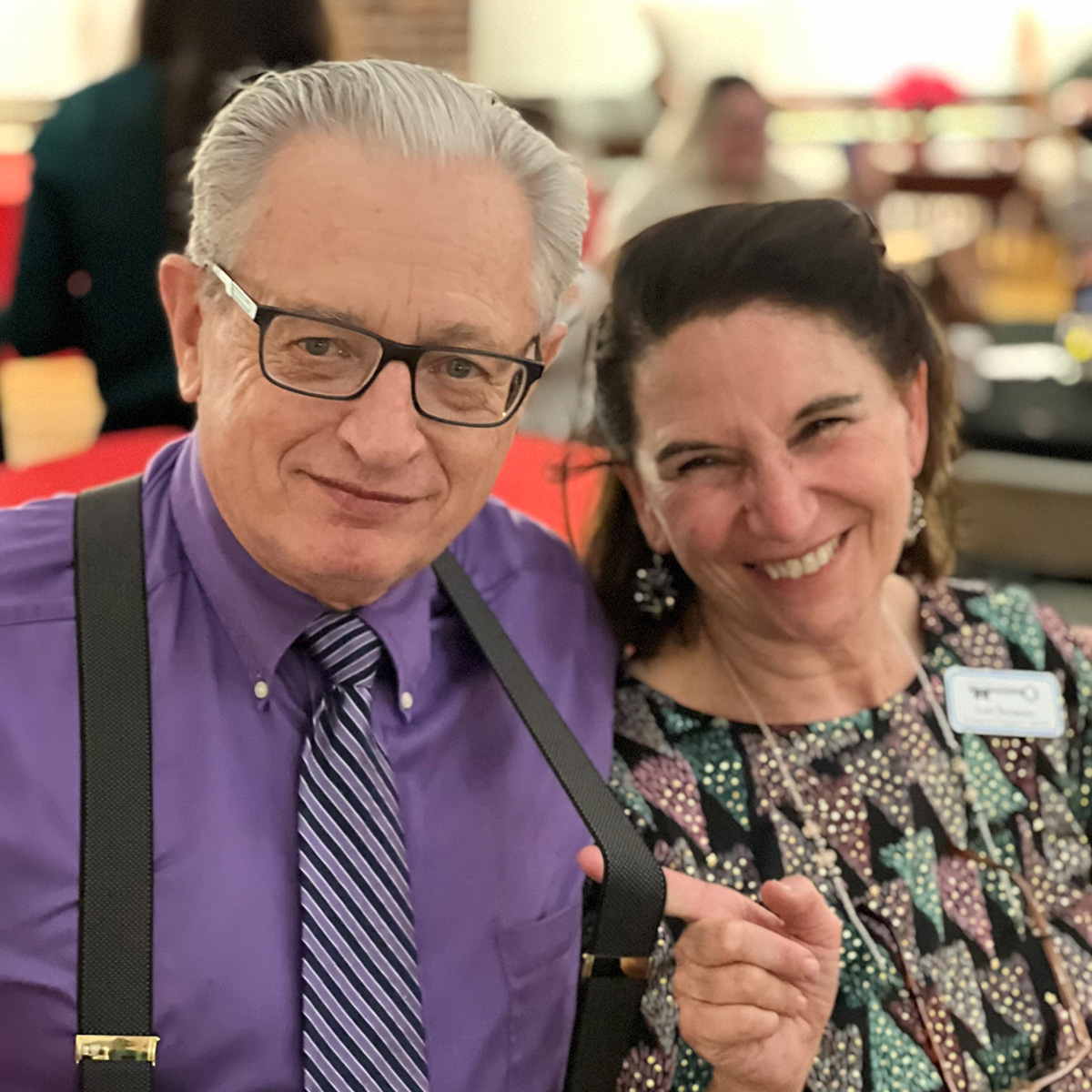 What is a fun fact about you?
I guess one is, over the years, I have been noted for my (highly unfortunate) resemblance to Larry King. But I have taken advantage of that. Years back, I did a TV commercial for a local business owner, interviewing him as "Larry King" and, in recent years, have been a pseudo-celebrity guest at fundraisers for a couple of organizations in town. The main one I do is the Tallahassee Senior Center's annual Deck the Halls fundraiser. I go as Larry King and help them sell raffle tickets from the floor and bring in a few hundred extra dollars each time.
Talk a little bit about your family.
I have a daughter who works for a private educational institute out of Hendersonville, North Carolina, and a son who lives in Tallahassee and works in the food service industry.
Also, I found out in 1996 that I was adopted at birth. So maybe I'm related to Larry King after all.
Actually, through Ancestry, I learned that my dominant heritage is Italian … which leaves me scratching my head wondering why I am so horrible at singing doo-wop.
What do you do in your free time?
Mow the grass—my own plus our neighborhood common areas—and when I get that rare chance, go fishing.