We Are IT | Meet Darla Shrum
---
We Are IT | Meet Darla Shrum
Monday 11/06/2023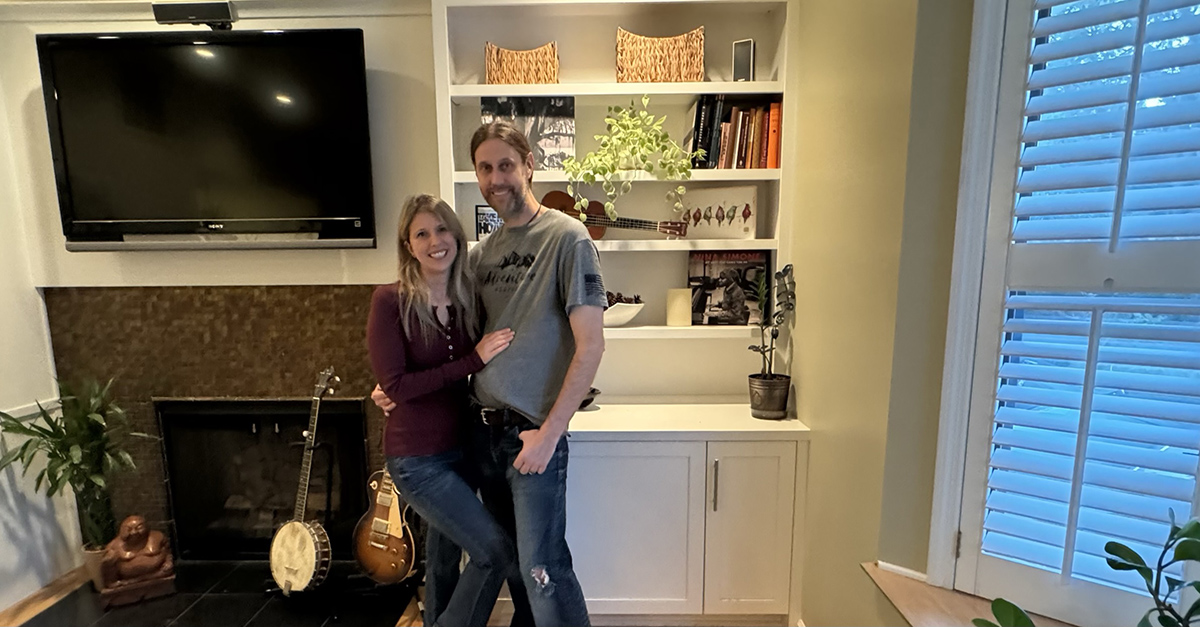 Darla Shrum, who grew up in an IT family, was destined for a career in technology. After attending FSU for information studies, she worked at a law firm and information management company before she started working with the university's central IT department—and has been here ever since. As associate director of enterprise document management, PeopleSoft security and business process and efficiencies, Darla not only has the longest working title ever, but also oversees all document management services at FSU, manages security for the enterprise PeopleSoft system and leads improvements to business processes for the university's enterprise systems. Outside of work, Darla enjoys playing the banjo, dancing West Coast Swing and hiking with her husband.
Where are you from?
Tallahassee. I'm a local.
Where did you attend school?
I went to Leon High School then Florida State University. My degree was in information studies in the school of library and information studies.
Why did you choose to work in technology?
My whole family works in technology. My dad managed computer programmers for the state. My mom was a media specialist for Florida High around the time computers were being integrated into schools, so she ended up being the technology coordinator for Florida High. She brought home a computer when I was in middle school, so I started digging in when I was young.
It was an easy fit. It just seemed natural, and I think technology is fun.
My first internship is part of the reason I stayed in technology. The internship was at a law firm in town. On the first day of the internship, my first task was to put my computer together so I could work. I was scared, but it was also fun and exciting and got me tinkering with computers. There were only two other people in the tech department, so I got exposure to everything from upgrading network switches to doing help desk support. It was fun to me. I always enjoyed going to work.
How long have you been at FSU?
I started working here in the central IT department in 2006.
What is your role at FSU?
I lead a team of five, and it's an amazing team. They're awesome, and I feel very lucky to work with them. We support all enterprise document management systems at FSU. We are known for supporting OnBase, the document storage system for the university, but we also support RightFax—yes, people still fax. It's funny—we have to show our interns pictures of fax machines because they don't know what they are.
We also oversee all aspects of PeopleSoft security, including role-based access, eORR and user account maintenance. Another area I manage is business process efficiencies, which is identifying where we have business processes that are not working well across our enterprise systems, documenting them and exploring ways we can improve processes across myFSU HR, myFSU Financials and myFSU Student Central.
What do you enjoy most about your job?
Definitely the people and the connections I've made. I love my team and working in ITS. There is a lot of synergy and collaboration. I think working in higher education lends itself to being innovative and collaborative. It is a really cool place to work.
What is the most rewarding project you have worked on at FSU?
It is a toss-up between two.
I worked on the Oracle identity management project in 2018. And I learned so much working on that project. It was really intense, staying up until 4AM some nights getting it ready for go live. In those situations, the people you are working with really make a difference. It was rewarding in that I learned so much and loved the team.
Also, the OnBase project was really rewarding. It was a similar situation, people on the team were working really hard, but it happened over COVID. We transitioned to remote work about four or five months before go live. Working with campus partners and having to navigate user testing and training users in the first few months of being remote was a challenge. So it was rewarding to get through that project as well.
What is your favorite app?
Spotify. I love music. I have a work playlist if I need to focus. I have my favorite blues cooking playlists, Sunday morning playlists, workout playlists with high energy songs. I need my music to work out!
If you were to invent one piece of technology, what would it be?
I would build technology that could completely clean the entire ocean—clean up all the floating debris and all the damage that has been done to it. I love the ocean and sealife.
What is a fun fact about you?
Most people know I dance West Coast Swing.
But they probably don't know I play the banjo. I learned how to play when I was really young. I remember I had to learn ten songs, and then my parents had a guy in town build me a really nice clawhammer banjo.
I come from a musical family. My dad plays the fiddle in a mountain music band, my brother plays mandolin and guitar in a band in town. So I grew up playing with my family and friends, and we had a little band and played around town. Then after college, I joined an Irish band with some friends.
Now I just play around the house.
I also play the flute and a little ukelele. I just dabble.
Talk a little bit about your family.
My whole family lives in Tallahassee. My husband's whole family is here as well. We're both locals.
My husband and I have been together 15 years. We met on Valentine's Day, and we just immediately hit it off. He is a computer programmer. I love being married to somebody I can talk technology with. It's fun to talk shop.
We have a sweet cat named Shoo Shoo. He was a stray. I kept telling him to "Shoo, shoo!" But he kept coming back and snuck his way into our home.
What do you do in your free time?
My husband and I love to cook together, and we both play music.
We also like to get out and hike. I love to go to St. Marks in the fall when it's cool. I love hiking near the beach and being near the water. We also go to Maclay Gardens and other greenways around town. We love nature.