We Are IT | Meet Nick Voran
Wednesday 02/15/2023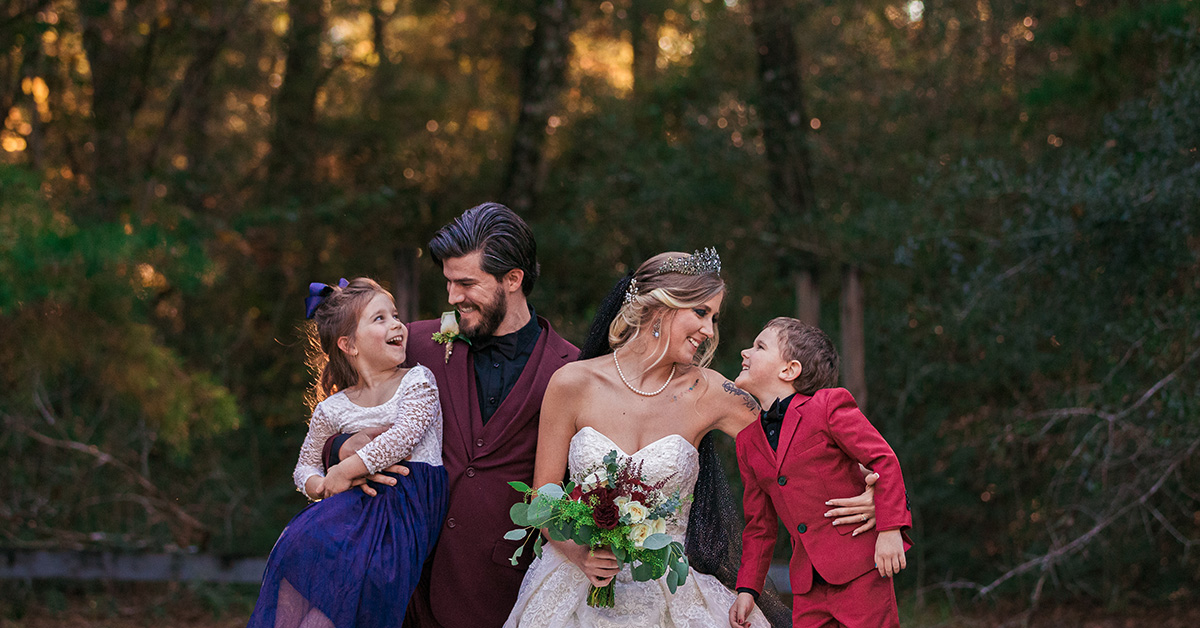 Nick Voran thrives on innovation. As a middleware architect, Nick is dedicated to testing out new processes, automations and technologies to implement at FSU. Since he started working at the ITS Service Desk in 2014, he has accelerated through several roles in ITS, always seeking out additional education and certifications and forever grateful for the opportunities available to him. Outside of work, you'll find him doing science experiments with his two kids.
Where are you from?
I am from Panama City originally but have been in Tallahassee since I came here in 2011. I moved here to be a student, fell in love with the campus and the canopy and never left.
Where did you attend school?
FSU. Interestingly, I came to FSU to study math. I was originally majoring in biomedical mathematics. Then I took a computer science class, a programming class, and I fell in love and started to pivot to computer science and technology. After taking a break from school for some time, I recently completed my computer science degree and am a few classes away from finishing my second degree in applied and computational mathematics.
Why did you choose to work in technology?
That's a fun story.
As a student, I had a couple of different jobs. I worked part time at Starbucks, as many college students do, and I eventually took a job at the ITS Service Desk answering the phones. While I was at the Service Desk, I started automating things for them—writing macros and stuff to handle workloads—and I kind of got obsessed with it.
The Service Desk was a wonderful opportunity though, and I want to thank Suzanne Kane for giving me the opportunity to grow there. I wouldn't be here in ITS if it wasn't for her.
How long have you been at FSU?
I started at the Service Desk in December of 2014, so eight years and two months. After that I spent a few years with the Identity and Access Management team and got to know the technical side of the organization. Fast forward a few years and here I am with the honor of serving the organization as a Middleware architect.
What is your role at FSU?
I am the architect for the ITS Middleware team.
Our team handles quite a bit of different things, and our work has a broad scope. We handle everything from SSO authentication and CAS to some behind-the-scenes stuff people don't think about like the enterprise Java platforms that support myFSU portal and so many custom applications ITS developers have produced.
My role on the team is to support our existing applications along with the rest of the team and to take leadership in the effort to innovate and automate and to identify new processes and technologies we can leverage to improve our services to the university.
What do you enjoy most about your job?
The opportunity to innovate. I am in a fortunate position within my team and the organization, and my supervisors have been incredible to give me the opportunity to take time to learn and to grow and to see where we can leverage modern technologies in our work.
What is the most rewarding project you have worked on at FSU?
CAS in the Cloud.
I have had an amazing opportunity the last two years to focus on containerization and cloud technologies, and I'm loving it. They have been my obsession, and taking the time to learn them has been very rewarding for me.
The project started a few years ago, and the first phase was to convert the university's central authentication system infrastructure to run on docker containers, which we completed last year. Our CAS now runs on containers, which are a way of packing all the pieces of an application into a nice little package and being able to deploy the application wherever you want.
The second half of the project has been focused on designing and testing a model for hosting our new CAS container in the cloud. We are currently in the process of testing out our model on AWS and Azure cloud services, and the results are very promising.
What I love about the project is that it has allowed me to pursue my passion for these technologies and to learn new skills along the way. What more can you ask for?
Other than your cellphone, what is your go-to, can't-live-without piece of tech?
At home, I have a computer desk setup that has multiple monitors and multiple computers attached to it. It's like my command center. I don't know what I'd do without it.
People walk into my office and say, "Oh my God. Are you a hacker?"
No. I'm just a techie.
If you were to invent one piece of technology, what would it be?
This is a tricky question. I passionately believe that AI is important and think it will improve the lives of human beings. I am also terrified of it. So, assuming it is possible, I would like create safe and effective AI.
What is a fun fact about you?
My first passionate career choice before computer science, believe it or not, was billiards. I used to play five or six days a week and was dedicated to getting better every day. I love the game, but there came a time when I realized that as a career choice it wasn't going to get me where I wanted to go. Then I thought, "Hey, I'm good with computers!"
Talk a little bit about your family.
I have a wonderful wife, Thea, who I met here at FSU. We started at the Service Desk at the same time, believe it or not.
We have two kids, Sophia and Lennox, who are six and seven. They're amazing.
We also have one on the way. He is due May 7, but we have our fingers crossed for May 4 because his name is going to be Anakin …
What do you do in your free time?
I have a big family, so free time is limited. I spend a lot of time with my kids and love to take them hiking and camping when the weather is good. We also like to do science experiments. We get kits so they can learn about physics and chemistry and all the sciences.
I am a lifelong learner. I spend a lot of time working on my education, both personally and professionally, and am currently working on a second bachelor's degree and several cloud certifications.
When the kids are asleep and I have energy left over, I game like there's no tomorrow. Sometimes I regret that because I'm not as young as I once was.