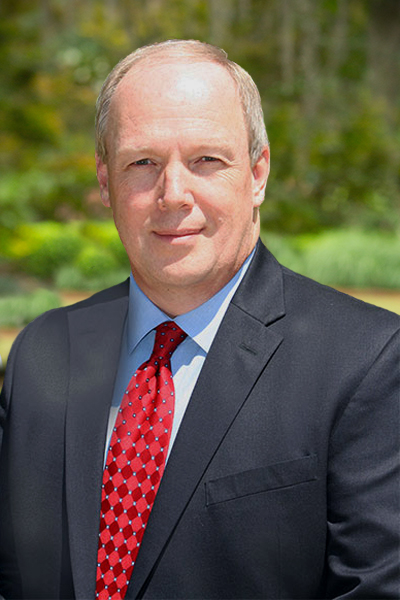 Tim Brown
Assistant Vice President of Northwest Regional Data Center
---
Founded in 1972, NWRDC is a not-for-profit auxiliary of FSU that provides a wide range of technology support to its statewide customer base on a cost recovery basis. As assistant vice president director, Tim Brown oversees technological innovation, customer service, fiscal management and developing partnerships with IT vendors and service providers. In recent years, he has directed the gradual transformation of the center to a full-service cloud provider, offering services that many organizations could not obtain on their own.
Tim has over 30 years of IT experience, with a focus on strategic planning, budgeting, building and leading support and development teams in both academic and governmental settings. Prior to this position, he served as associate vice president of the information technology division at Middle Tennessee State University. Tim's experience also highlights key management positions with the University of Alabama at Birmingham, serving as the director of IT infrastructure services and associate director for computer services.
Tim earned his Bachelor of Science degree from Auburn University and his Master of Science in health informatics from the University of Alabama at Birmingham. In addition, he is a Certified Information Systems Security Professional (CISSP) and Certified Information Systems Auditor (CISA).
NWRDC has solidified its status as Florida's cloud broker, offering a multitude of public and private cloud services both through the center and our strategic vendor partnerships.