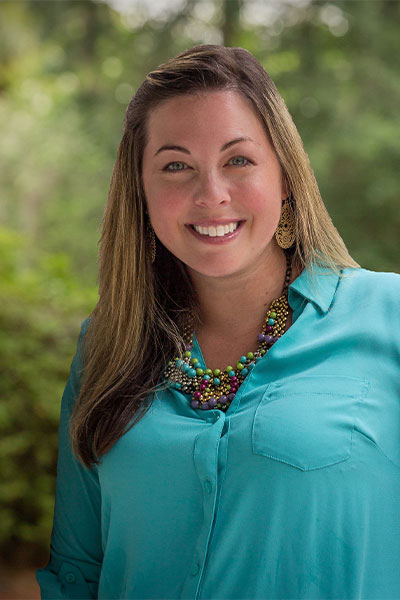 Rebekah Dorn
Director of Change Leadership and Planning
---
Rebekah Dorn leads the Change Leadership and Planning team which is responsible for communications, marketing, outreach, change management and user experience. Her team advances the presence and reputation of ITS across campus through a variety of communication and outreach platforms.
Prior to her current role, Rebekah served as the director of user experience, a business analyst within ITS and the communications coordinator for the Division of Student Affairs.
Rebekah is a three-time alumna of FSU with a B.A. in communications, M.S. in higher education and Ph.D. in instructional design. She also serves as an adjunct professor in the College of Communication and Information, teaching Introduction to User Experience.
Rebekah has a passion for the community and is involved with several local, non-profit organizations, including Junior League of Tallahassee, Knight Foundation Community Catalyst and the Tallahassee/Leon County Commission on the Status of Women & Girls. She is married and is a mother to four young children.
ITS is full of talented professionals working on many exciting projects. Our team is passionate about sharing the great work being done across campus.