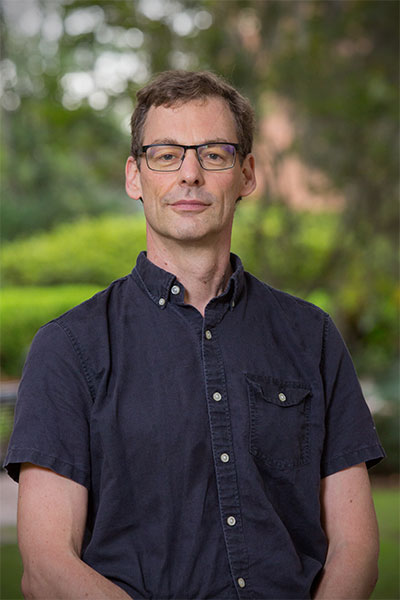 Paul van der Mark
Director of Research Computing Center
---
Paul leads a team of professional staff responsible for maintaining the core systems and providing technical support for compute-intensive research projects at FSU. Under his tenure, the RCC redesigned its deployment and configuration management system, migrated to new resource and job management software and initiated a 100 gigabits per second connection to the FSU research network.
Paul has advanced through various positions at the RCC since 2007, when he first joined the staff after finishing his postdoctoral research in the FSU Computational Evolutionary Biology group. Prior to FSU, Paul served as a research assistant at Leiden University where his studies focused on parallel computing architectures and advanced compiler techniques.
Paul holds a Ph.D. in computer science from the University of Leiden in the Netherlands.
When not running a trail somewhere in Tallahassee, Paul can be found in his kitchen brewing a batch of beer, making his own yogurt, kefir or kimchi.
Too many people see IT as a complex and incomprehensible science that is better left to 'experts.' Nothing could be further from the truth! IT is a creative craft that can help solve real world problems and everyone can and should be able to learn how to use these tools.