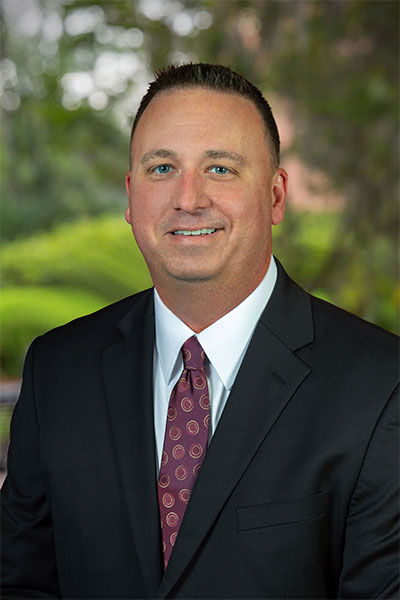 Jonathan Fozard
Chief Information Officer
---
Jonathan Fozard, the associate vice president and chief information officer, joined Florida State University in November of 2020. He currently oversees all central and foundational technologies that enable academic, research, communication, security and administrative computing functions on campus. Additionally, he oversees the Northwest Regional Data Center, Florida Virtual Campus and the State Data Center of Florida.
A strong proponent of collaboration and partnerships throughout his career, Jonathan aims to transform technology in higher education to enhance research and academic achievement. His RISE 2030 technology campaign aligns campus and academic aspirations with technology investments to foster an environment of ongoing innovation.
Jonathan has served more than two decades in higher education leadership positions. Before joining FSU, Jonathan was interim chief technology officer and associate vice president at The George Washington University. He also held other IT leadership roles at the University of Oklahoma and Oklahoma State University.
Jonathan holds an MBA and bachelor's degree in management information systems. He also recently completed his Ph.D. coursework in higher education administration at Oklahoma State University.
I am passionate about helping others, innovative technologies and supporting the true mission and purpose of higher education in everything we do.