Your iPhone will automatically find all wireless networks in range. Once you've joined a network, your iPhone will connect to it whenever the network is in range. If more than one previously used network is in range your iPhone will connect to the last one used.
With the FSUSecure, you need to validate your identity by entering your official FSU email address (FSUID@my.fsu.edu) or your FSUID and password when you launch a Web browser. Many iPhone apps need to connect to the Internet to run and do not have the capability to prompt you to validate your identity.
1. From the main screen, tap the icon Settings.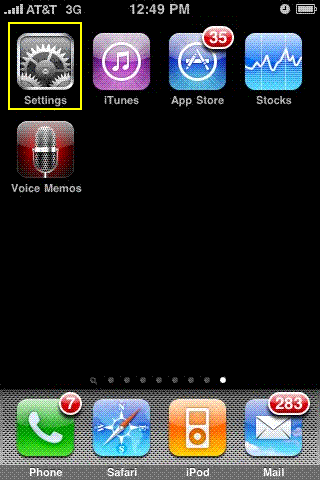 2. Tap the option Wi-Fi to open the wireless networks.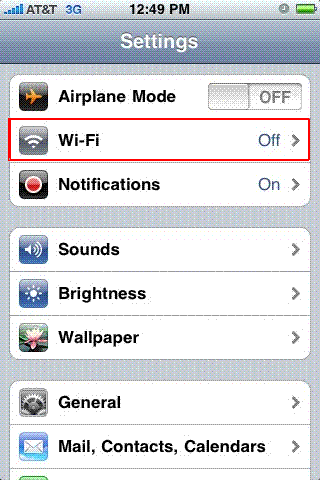 3. Under Choose a Network, select FSUSecure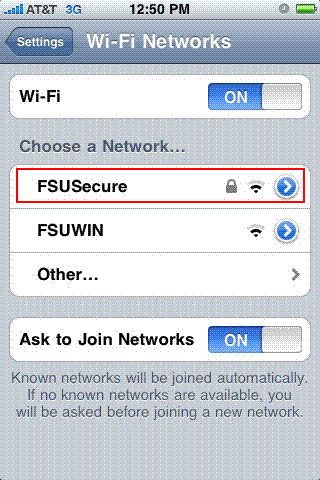 4. In the Username field -if you're a student- enter your official FSU Email address (FSUID@my.fsu.edu) or as a member of the Faculty/Staff, enter your FSUID. Next insert your password and Password fields.

5. Tap Join.
6. Tap Accept, to verify the certificate.

Note: If you would like to view more information about the certificate tap More Details.
Your setup is complete.