Information Technology Services / - Web Services / Bb Mobile Learn
Blackboard Mobile Learn
Now you can get Blackboard when you download FSU Mobile
Since its release in 2010, the FSU Mobile app has increasingly become one of the most popular ways to stay current on campus. Students and faculty who have enjoyed quick access to news, media, maps, directories, and calendars now have one more perk to enjoy – mobile access to Blackboard courses and organizations. FSU Mobile's new Blackboard learn section allows students and instructors to view announcements, participate in discussions boards, update blogs and journals, and check grades. By providing mobile access to content, the FSU app is expected to open doors for students and faculty to interact in new and flexible ways.
Download FSU Mobile and get Blackboard Mobile™ Learn for instant access to your classes, right from your mobile device. iPad users can download Blackboard Mobile Learn directly from the App Store for an experience catered to the iPad's size.
Blackboard Mobile Learn is provided through the collaborative efforts of the Office of Distance Learning (ODL) and InformationTechnology Services (ITS) and funded by the University's Student TechnologyFee.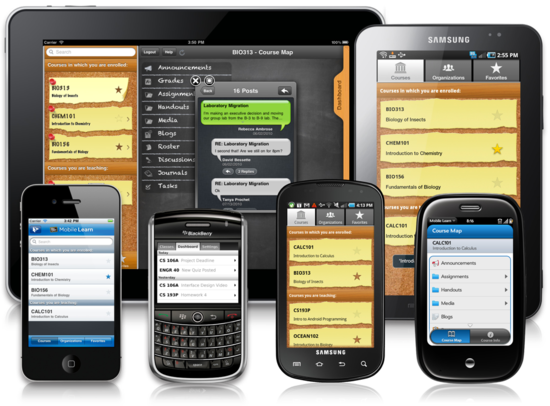 Note: FSU Mobile is free and can be downloaded from the Apple, Android, BlackBerry and Palm app stores. For Blackberry and Palm users, the Blackboard learn feature is offered as a stand-alone app. For more information, please visit http://its.fsu.edu/Web-Services/FSU-Mobile